HOTWINC TV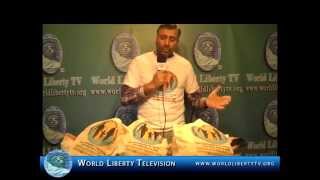 Humanitarians of the World Inc. Needy Family Presentation -2013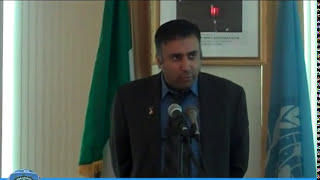 Keynote Speech by Dr. Adal M. Hussain PhD, Founder of Hotw Inc @ UN . - 2011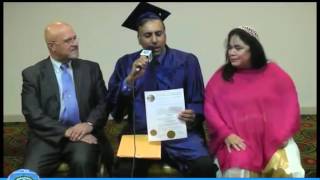 Dr. Adal M. Hussain, PhD Graduate Ceremony – 2011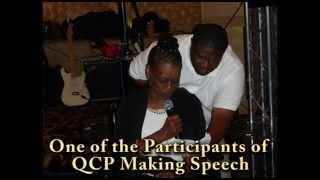 Queens Centers for Progress's QCP 65th Anniversary Gala 2014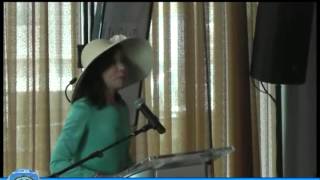 T.J. Martell Foundation's Women of Influence Luncheon, 2013.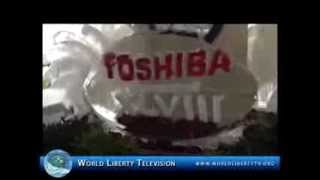 Toshiba Super Bowl Gifting Suite Event in NYC 2014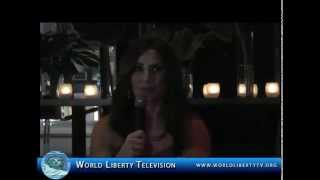 Laura Posada's Clap for a Change Event at the Row NYC 2014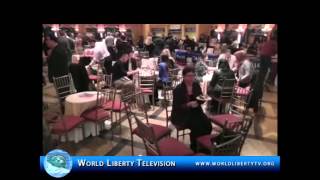 QCP Evening of Fine Food at the Terrace on the Park -- 2014
Humanitarians of the World Inc. Needy Family Presentation -2013

On Dec 17th 2013, Volunteers from the Humanitarians of the World Inc. packed over 50 Bags filled with Toy's, tee-shirts caps, and many more items, to distribute to needy families, low income , where the parents of these children cannot afford to give them a present during the Christmas Holidays. Every Year Humanitarians of the World Inc. (HOTW INC), pick a borough in New York and find the neediest families to distribute these gifts, Rabbi Hadassah From the office of Senator Rev, Rueben Diaz, Sr. and Ms. Gerri Lamb President of Castle Hill Association in the Bronx made plans to round up the needy families in the Bronx, to make this presentation possible. Humanitarians of the World Inc. is an New York City 501 c Non-Profit Organization helping the neediest of needy families throughout the USA, for more information log onto https://www.facebook.com/pages/Humanitarians-Of-The-World-Inc-HOTWINC/91364106974?ref=hl

Keynote Speech by Dr. Adal M. Hussain PhD, Founder of Hotw Inc @ UN . - 2011

Dr. Adal M. Hussain, PhD. (AKA Dr. Abbey), founder of Humanitarians of the World Inc., has the following credentials as a humanitarian: •Sorvino, Merkin Concert Hall, Lincoln Centre, New York, NY - 12/22/03. •Slumberettes Humanitarian of the Year Award, presented by Slumberettes President Donna LaRosa and Actor VinnyVella (Sopranos) - 02/01/05. •Humanitarian and Journalist Award presented by United Nations Delegates and Greater New York Chamber of Commerce, at United Nations, NewYork, NY - 02/17/04. Proclamations from U.S. Politicians, including U.S. Senator Charles Schumer, U.S. Senator Hillary Clinton, Congressman Joseph Crowley, State Senator Kevin Parker, NYS Comptroller Alan Hevesi, NYS Assemblyman Ivan Lafayette, Mayor Michael Bloomberg, NYC Comptroller William Thompson Jr., Former NYC Mayor Rudolph Giuliani, Former NYC Mayor David Dinkins, Manhattan Borough President C. Virginia Fields, Queens Borough President Helen Marshall, Former Queens Borough President Claire Schulman, Council Speaker Peter Vallone Sr., District 40 Councilwoman Yvette Clarke, District 23 Councilman David Weprin, 25th District Councilwoman Helen Sears, Public Advocate Betsy Gothbaum. Over an additional 250 awards internationally received for humanitarian work done throughout the world. Dr. Abbey made a keynote speech at the United Nations, in regarding helping children around the world. Take a look at his aspiring speech.

Dr. Adal M. Hussain, PhD Graduate Ceremony – 2011

Watch Mr. Hussain become Dr. Adal M. Hussain, PhD., receiving a PhD from Dr. Angel Gonzalez, President of the Inter-American University.You will also see more people around the world receiving their degrees as well.

Queens Centers for Progress's QCP 65th Anniversary Gala 2014

Queens Centers for Progress' Annual Gala, which is took place at Terrace on the Park in Queens on Tuesday, June 24 at 7 pm. The Dinner Gala took on a 1950s theme and salutes individuals who have made positive contributions to the community. This year's QCP Gala Honorees were Kam Wang, President & CEO ofTheMunicipal Credit Union, who is being recognized as Man of the Year; Michael Landi, President , Transit Managerial Benevolent Association as Humanitarian of the Year; and Hon. Melinda Katz, Queens Borough President , who is receiving the Governmental Leadership Award.

T.J. Martell Foundation's Women of Influence Luncheon, 2013.

Honorees included Marcie Allen, Joann Camuti, Margaret I. Cuomo, M.D., Liz Smith and Lori Stokes and a performance by GRAMMY nominated singer/songwriter Elle Varner Jenna Wolfe hosted the event Designer to the Stars Randi Rahm Attended as well as other celebrities . The T.J. Martell Foundation for leukemia, cancer and AIDS Research will hosted its Women of Influence Awards on Tuesday, May 7th, 2013 . A reception and silent auction took place from 11:45am -- 12:30pm. The awards and lunch was from 12:30pm -- 2pm. GRAMMY Nominated Singer/songwriter Elle Varner performed at the highly anticipated event and Weekend TODAY Show's Jenna Wolfe hosted. The awards celebration and luncheon honored five outstanding women who have achieved tremendous goals in business while balancing work, home and health. Guests also included former Governor Mario Cuomo and television cook and author Sandra Lee. Designer to the stars Randi Rahm who also attended. Attendees were also encouraged to wear their most fashionable hat. The foundation honored Liz Smith, famed Journalist, Columnist and Co-Founder of wowOwow.com, Marcie Allen, President, MAC Presents / Director, Beach 119 (Documentary); Joann Camuti, Director, Sales Promotions and Community Relations, American Airlines; Margaret I. Cuomo, M.D. Author of A World Without Cancer: The Making of a New Cure and the Real Promise of Prevention; and Lori Stokes, ABC Eyewitness News Anchor

Toshiba Super Bowl Gifting Suite Event in NYC 2014

Tay-bandz is a 501 (C) 3 non-profit organization dedicated to raising awareness and funding research for pediatric cancer. tay-bandz was founded by Taylor Matthews who, at age 11, was diagnosed with cancer. Taylor always believed that individuals could make a difference through private efforts. Her dearest hope was that "someday no child would ever have to face cancer." tay-bandz is a "kids helping kids" organization driven by community based efforts. The Federal government provides minimal funding for children's cancer. Children are not politically powerful, don't pay taxes and don't march on the lawn of the White House.

Laura Posada's Clap for a Change Event at the Row NYC 2014

Laura Posada is a mom, an attorney, a certified master coach, a certified personal trainer a family health and fitness activist, a TV personality, and a philanthropic icon.

QCP Evening of Fine Food at the Terrace on the Park -- 2014

For more than sixty years, Queens Centers for Progress have been a Godsend of sorts for children and adults plagued by developmental disabilities. With programs and initiatives aimed at physical rehabilitation, education, and recreation, QCP has long been a primary assistance provider to the disabled, offering their participants the opportunity to become more independent as their lives progress. And the funds raised at the Gala event would directly benefit many of the essential and fundamental pieces of equipment and teaching instruments not covered by local government funding. Terrace on the Park played as a perfect setting for the Gala event with the outdoor views of Manhattan and nearby Citi Field being especially breathtaking on this warm early summer evening. We were welcomed inside by the sounds of live contemporary music and a bevy of buffet items and choice selections from a variety of open bars. The space was tastefully adorned with tables and place settings reminiscent of a wedding, with small corridors on opposite sides of the room housing silent auction items from New York Mets and Jets autographed memorabilia to a multitude of artistic prints ranging from Picasso to Norman Rockwell. The following were honored as "Chefs of the Year" Joseph Sciame, Vice President Community Relations for St John's University and Hon.Claire Shulman, Former Queens Borough President. Special guest and Master of Ceremonies was Josh Einiger of WABC News. Newly elected Queens Borough President, Melinda Katz made remarks and presented each of the honoree's an proclamation.